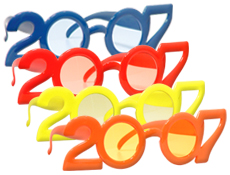 The Year
In The
Internet
2006
We asked some people what their top ten links of the year were for 2006. This is what they said.

- Michael Bell-Smith & Cory Arcangel

(BONUS: If you use del.icio.us, tag YOUR best of '06 with the tag bestof06 to share your links with the internet).

THE PEOPLE
THE LINKS
Political blogs (tie): 27B Stroke 6 Legendary hacker Kevin Poulsen's blog had excellent coverage of EFF vs AT&T and similar cases, in 2006. One Good Move rounds up the best quicktime clips from the Daily Show, Colbert Report, Olbermann, etc. Perfect for the girl who moved to NYC with no TV!
Internet surfing blogs (tie): Nasty Nets is a clubhouse for some of the coolest internet users out there, with solid cross-comment action. RSS Jockey is Rick Silva's & Abe Linkoln's collaborative mash-up of the goodness that pours through their RSS fountains. Honorable mention to Cabbie & Co, at Supercentral.
VVORK: No art magazine is as cool as the VVORK blog, which presents a variety of excellent work, often in a sequence the constitutes some very creative curating.
The First Thousand Numbers Classified In Alphabetical Order: Sometimes one feels they've heard it all, and then Claude Closky comes along and makes work that speaks your language in a fresh way that just feels right. Yes, I'm a fan.
Let's Paint TV: John Kilduff's public access TV show (archived on YouTube) kills me. Let's Paint, Exercise, And Blend Drinks!
Suicide Notes of Famous People: Nuff sa[i]d.
Amy Winehouse, Rehab: This one got me through the holidays!
Dick in a Box on YouTube: Love how NBC flip-flopped from yanking Lazy Sunday to posting the uncensored Dick in a Box on YouTube!
2006's top ten links from Neil Freeman of fake is the new real :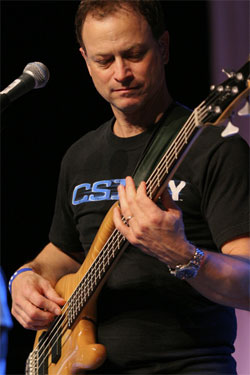 Tom Moody - Best of the Internet Under 100 Kilobytes
(all images from Journalpics.net's LiveJournal animated GIF scraper)
1.
2.
3.
4.
5.
6.
7.
8.
9.
10.
2006's best links according to Brett O'Connor
Ed Halter: The Year in Internet 2006:
Bonus Lists!!!!!!!!!!!!!!!!!!!